We've just put the finishing touches on our Microbiome Research eBook. It's part of The Million Lives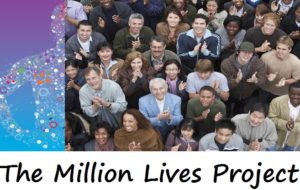 Project that we're continuing in 2018.
What's The Million Lives Project?
Our goal is to help a million people or more understand how they could naturally reset their gut microbiome to effectively address abdominal distress, autoimmune diseases, lack of energy, and weight management concerns.
Emerging science is clearly showing that almost every disease and illness today is also associated with your gut health.
That when you change your gut you change the outcome!
Click here and you can download this eBook to your computer. Here are the chapters for this eBook: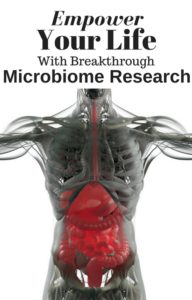 Table of Contents
Why Your Microbiome is Key to Good Health 1 – 2

What is the Microbiome 3 – 4

Preventing Dysbiosis By Purifying The Gut Microbiome 5 – 6

How Toxins are The Root Cause of Most Diseases 7 – 8

What Does It Mean to Have a Leaky Gut 9 – 11

Prebiotics and Probiotics to Recolonize Your Gut 12 – 14

Other Key Ingredients 15

How Your Microbiome Addresses 19

Autoimmune Diseases 19 – 21

Abdominal Distress 21 – 22

Inflammation & Cancer 22 – 23

Diabetes 23

Weight Management / Obesity 24 – 25

3 E's and 4 R's For Gut Health 26 – 29

The Million Lives Project 30

Our Product of Choice 31 – 35

About Me 36
Starting in 2018 we will also be producing videos to help you better understand this world of the Microbiome. And how to properly harness the 3 E's and 4 R's for Gut Health.
Eliminate Dysbiosis

Eliminate Leaky Gut

Eliminate Inflammation

Remove Foods and Factors That Damage Your Gut

Replace With Healing Foods

Repair With Specific Supplements

Rebalance With Prebiotics and Probiotics
If you have any questions about this Microbiome Research eBook, then please contact me directly at 1-800-966-3012 or email me at dan@agingnomore.com
Blessing Lives Through Nitric Oxide Therapy
Dan Hammer