Pricing – includes 2 Biome Shake, 2 Biome DTX, and 1 Biome Actives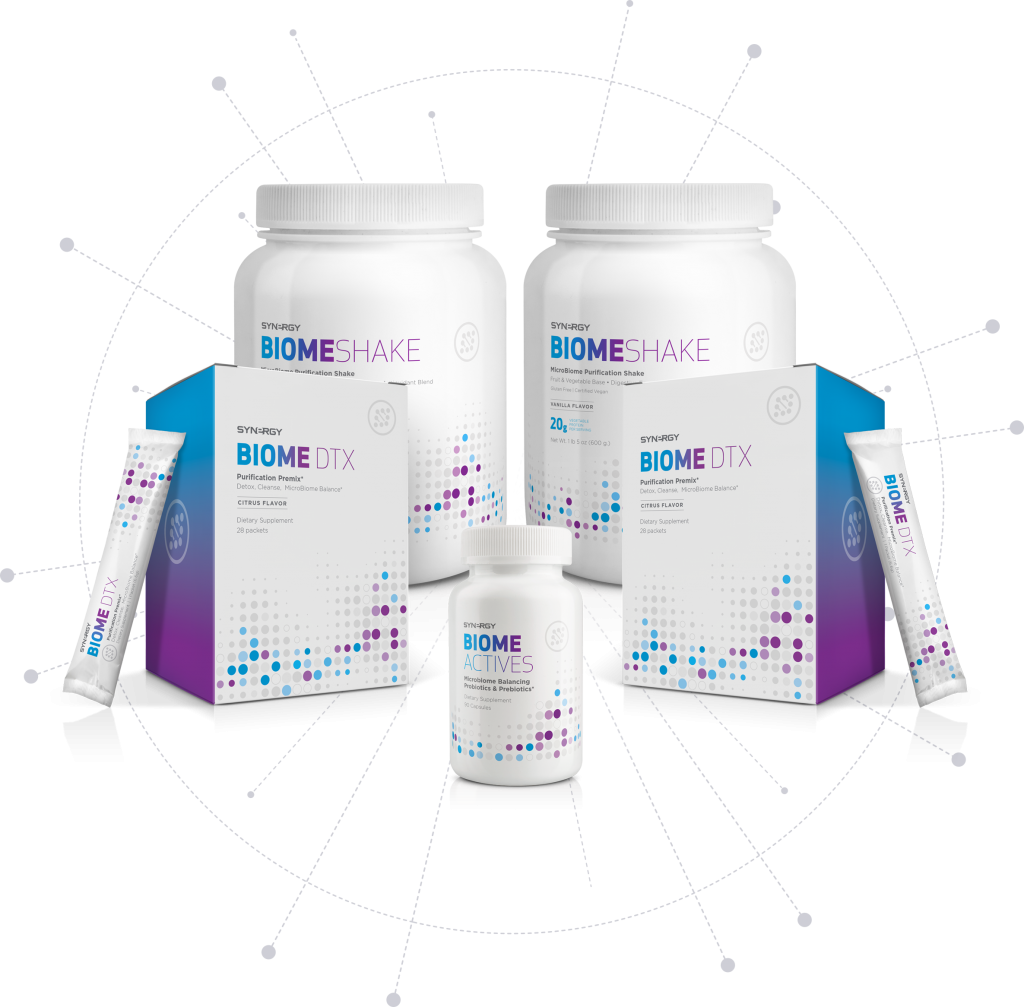 Description
The Biome Core Kit targets healthy living through monthly microbiome care. At the core of your health is a complex ecosystem of bacteria, fungi, and microflora that live within each of us: the microbiome. Your microbiome impacts the healthy function of virtually every system in your body. This program provides a one-month supply of clinically formulated products that target and support optimal microbiome balance. The Biome Core Kit provides probiotics, vegetable proteins, fiber, and many powerful nutrient blends. This kit, along with adherence to the healthy diet and lifestyle guidelines contained in this guide, works by promoting detoxification, encouraging elimination, and maintaining a healthy microbiome balance. As you follow the monthly Biome Core Kit program, including the health guidelines, you will be able to strengthen and support the core of your health.
Benefits
● BIOME SHAKE is a purifying meal replacement shake high in vegetable protein with a blend of antioxidants, vitamins,
minerals, amino acids, and beneficial fats from sources such as flax seed and borage oil.
● BIOME DTX supports cleansing with fiber while also balancing gut pH to support beneficial bacteria.
● BIOME ACTIVES combines both prebiotics and probiotics to synergistically provide a favorable gut environment.
Recommended Use
Dan will help you effectively implement this kit for best results.