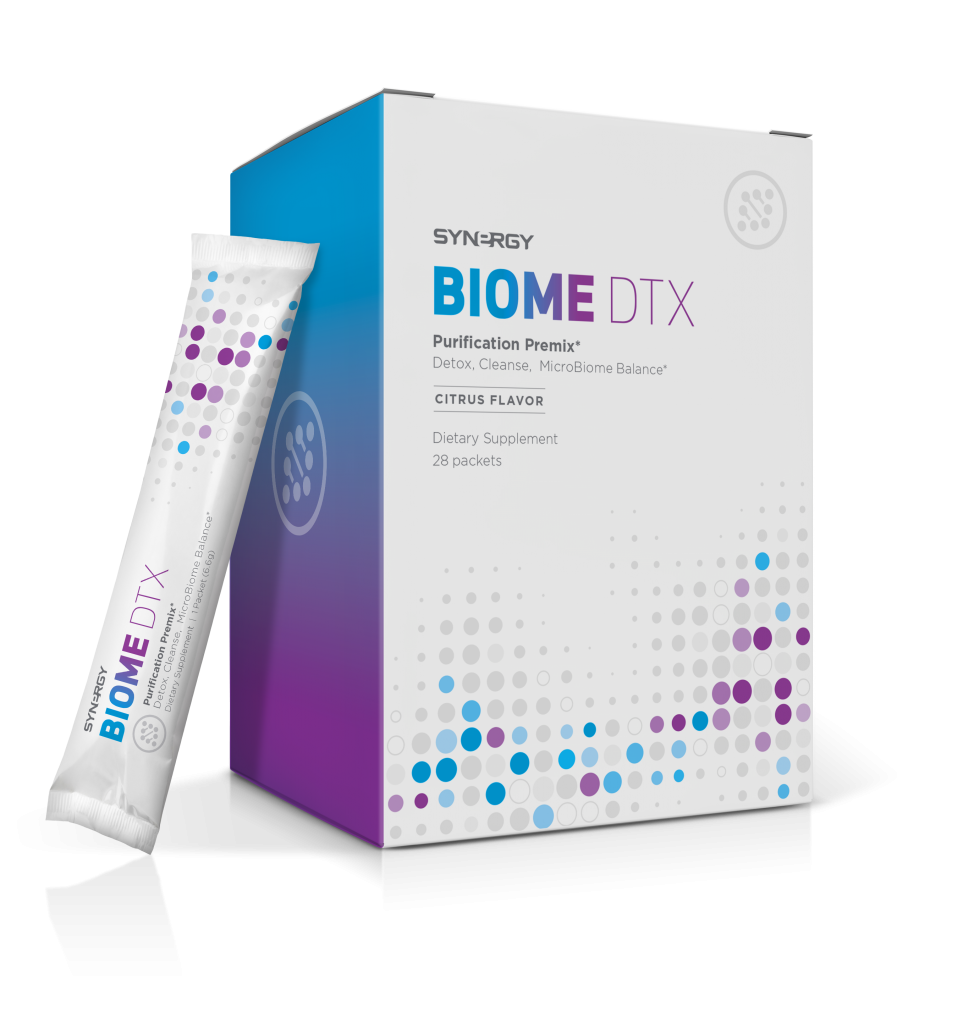 Description
Biome DTX utilizes three distinct pathways to provide breakthrough purification.* By activating detoxification, cleansing with fiber to eliminate toxins, and balancing the microbiome, this purification drink is a patent-pending formula that purifies the system for a new beginning to Elite Health.
Benefits
● Detoxifies, cleanses, and balances the microbiome
● Activates enzymes to target contaminants
● Supports healing of the digestive lining with l-glutamine
● Lubricates digestive tract to facilitate contaminant elimination
● Supports healthy bacteria with pH-balancing fermentable fiber
Recommended Use
Mix one packet (one serving or 6.6 g) with approximately 9 oz. of water. Drink 4 servings per day for a one-week Purify program. For a one-month maintenance program, drink 2 servings per day.