Our topic of conversation in today's blog post is l-glutamine and leaky gut. Can it help to repair a leaky gut? Is it a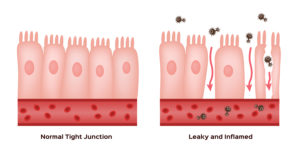 viable option for restoring the lining of your small intestine? And is there any research to demonstrate it's ability to improve gut health?
As more and more research is being done on the Microbiome, scientist are coming to the conclusion that your gut is the foundation to your overall health and wellness.
And if it's not the foundation, then it plays a significant factor in both good and bad health.
It's estimated that our intestinal lining covers approximately 4,000 square feet of surface area. To help put this in perspective Serena Williams just competed in the finals of the US Open. The tennis court she played on is 2106 square feet.
This means that the surface area of your intestinal lining is approximately 2 tennis courts. Read More →