We've just put the finishing touches on our Nitric Oxide Therapy eBook. It's part of The Million Lives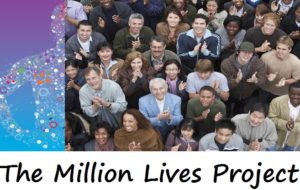 Project that we're kicking off for 2017.
What's The Million Lives Project?
Our goal is to help a million people or more understand how they could effectively use Nitric Oxide Therapy to significantly improve their health while reducing their risk for cardiovascular health concerns like high blood pressure, diabetes, sexual and cognitive function issues, and poor wound healing.
It also helps athletes understand how to use Nitric Oxide Therapy to improve their athletic training, performance, and recovery.
Our Nitric Oxide Therapy eBook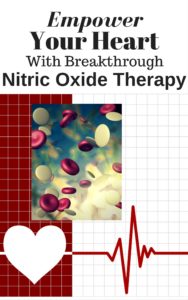 Either click here or click on the actual picture and you can download this eBook to your computer. Here are the chapters for this eBook:
Table of Contents
Why I Believe in Nitric Oxide Therapy 1
What is Nitric Oxide 2
Two Primary Pathways 5
The Importance of L-Citrulline 7
Other Key Ingredients 9
How Nitric Oxide Therapy Addresses 11
Blood Pressure 11
Diabetic Complications 11
Sexual Function 12
Cognitive Function 12
Wound Healing 13
Athletic Performance 13
The Million Lives Project 14
Our Product of Choice 15
About Me 18
New Videos for Nitric Oxide Therapy
For this project we also created 6 new videos with updated information that highlight the following health concerns:
High Blood Pressure

Diabetic Complications

Sexual Function

Cognitive Function

Wound Healing

Athletic Performance
If you have any questions about this eBook, then please contact me directly at 1-800-966-3012 or email me at [email protected]. We would also ask your help in getting this information into the hands of 1 million people or more by sharing this post with others.
Or sending this eBook to those you know who are facing cardiovascular health challenges. And for athletes who are looking to improve their athletic training, performance, and recovery, this information is ideal for them.
Blessing Lives Through Nitric Oxide Therapy
Dan Hammer