When it comes to cardiovascular health there is an important number you need to know. It's your oxidized LDL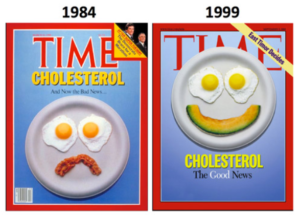 number.
Never heard of it.
Well, it's time you did.
As you can see by the image I used for this blog post, in 1984 Time magazine ran an article titled "Cholesterol And Now the Bad News." Fifteen year later in 1999 they ran another article on cholesterol but this time the title was "Cholesterol The Good News."
The year of this blog post is 2019 and maybe some day Time magazine will run a cover story title,
"Do You Know Your Oxidized LDL Number?"
Because that's the real issue when it come to cardiovascular disease!
Now before I help you understand what oxidized LDL is, and how it can be measured by your doctor, let me share some sobering statistics (brought to you by the ClevelandHeartLab: Read More →