A call today from one of my clients reminded me of the power of nitric oxide therapy to address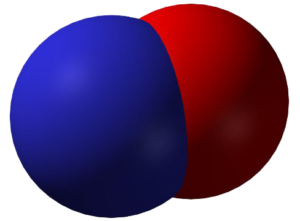 cardiovascular health concerns.
My client first contacted me in February of 2013. He had been sent home from the hospital to get his affairs in order since he was given just months to live.
My client had small vessel disease of the heart. His ejection fraction was under 30. He had several blockages and because the arteries of his heart were so small and fragile nothing could be done to help him.
My client found me though my YouTube videos on the power of nitric oxide therapy to help improve the vascular system. He wanted to know if this would help him.
As I shared with him there is no guarantee that I or nitric oxide therapy could help him given his current condition. But since he had no further options for living he decided to apply nitric oxide therapy to see if it would help.
Fast forward to today, which is almost 5 years later. My client's heart is in better shape today than when he first called me. His been give almost five additional years of life to enjoy his family and friends. And while he has had some heart related challenges over this last 5 years, he has been able to experience further medical procedures that have helped strengthen his heart.
These medical procedures would not have been possible without nitric oxide therapy.
He represents to me the power of nitric oxide therapy. And when properly applied, how it can make a significant difference in a person's cardiovascular health and function. Read More →