Recently there have been several articles about how caloric restriction can improve the bio-markers that are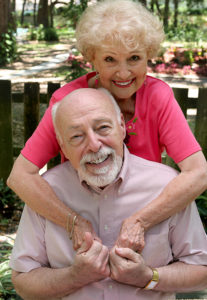 associated with those who live well into their 90s and 100s.
Many people associate caloric restriction to weight loss and weight maintenance. But over the last 50 years it has become a general strategy for improving a person's well-being and lifespan.
In fact, some take it to the extreme were they reduce their caloric intake by up to 50%. Just enough calories coming in to be nutritionally sufficient for maintaining overall health.
But do you need to be that aggressive in your caloric restriction to enjoy positive benefits?

And the answer seems to be "No!"
There is a recently published, randomized controlled study that showed how a 15% caloric restriction provided the study participants with significant health benefits.
According to Leanne M. Redman, PhD. the lead author of the study and an associate professor at Pennington Biomedical Research Center at Louisiana State University, "Reducing calorie intake provides health benefits to all people regardless of their current health status."
Key Bio-markers Associated With Caloric Restriction
When you examine caloric restriction studies done on rats and other animals there are two key bio-markers that consistently show up. They are:
Lowered metabolic rate

Reduced production of radical oxygen species or what's commonly called free radicals
In Dr. Redman's study, called CALERIE (Comprehensive Assessment of the Long-Term Effects of Reducing Intake of Energy), she noted that the metabolic rates of the study participants dropped significantly.
This lead to a decrease in systemic oxidative stress, which is a process that has long been associated with diseases like diabetes, cancer, Alzheimer's, rheumatoid arthritis, atherosclerosis, and DNA damage.
According to Dr. Redman, "Restricting calories can slow your basal metabolism, and if by-products of metabolism accelerate aging processes, calorie restriction sustained over several years may help to decrease risk for chronic disease and prolong life."
In addition to lowering the study participants' metabolic rate, there was also an average weight loss of almost 20 pounds. This weight loss occurred in the first year of this two year study. And the study participants were able to maintain this weight loss in their second year.
Caloric Restriction and Aging
In caloric restriction studies with animals, core body temperature and resting metabolic rates are lowered. This results in longer lifespans usually without disease. The current theory is that lower metabolic rates are due to a more efficient use of food and oxygen to derive energy.
Why is this important?
Well according to Dr. Redman, "It's important because every time we generate energy in the body, we generate byproducts."
One of these byproducts is oxygen radicals or free radicals. As they accumulate in the body they steel electrons from healthy molecules, which then makes these molecules free radicals. This process continues until you get to cell membranes and organ systems. These final free radicals then cause damage to your cells, tissues, and organ systems.
It's this accumulative damage over time that has been linked to a shortened lifespan.
To be able to achieve a significant reduction in metabolic free radicals, by using just a 15% caloric restriction, could be a powerful way to improve both your health and longevity.
What's a 15% Caloric Restriction Look Like?
When people are asked reduce their caloric intake by 15% they are generally confused on what this looks like.
So here's some help.
If you look at most "Supplement Facts" on any food product you will note that the "% daily value" is based on a 2,000 calorie diet.
Now you may consume more that 2,000 calories per day. Or you may consume less than 2,000 calories per day. But based on 2,000 a 15% reduction in calories would be:
2,000 x .15 = 300 calories.
So the question is not how much food you need to eat to bring in 1700 calories per day. Rather, the question is:
"Of what I eat on a daily basis, what can I give up or reduce to lower my intake by 300 calories?"
Well I found a wonderful website WhatsCookingAmerica that has a fantastic nutritional chart to help you figure this out.
Here's some examples on how you can quickly achieve your goal of lowering your caloric intake by 300 calories:
180 Calories for every ½ cup of pasta

58 Calories for every thick bacon strip

157 Calories for every cup of Whole Milk

121 Calories for every cup of 2% Milk

400 Calories for every 16 ounces of Starbucks Caffe Mocha

320 Calories for every bagel

88 Calories for every 4 ounces of wine

110 Calories for every 12 ounce can or bottle of lite beer

144 Calories for every 12 ounce can or bottle of regular beer
My suggestion is for you to write down everything you eat for one week. Both food and portion size.
Then click here and scroll through their website so that you can see which food items will give you the greatest reduction in calories per day.
Once you have this, then apply apply what you've learned the following week. And see how you do in eating 15% less in calories.
I think you'll find that it's easier than you think to reduce your caloric intake by 15% each day.
Blessing Lives Through Nitric Oxide Therapy!
Dan Hammer