Our goal is to give you a road for for improving your gut health. One that is fairly easy to follow. We say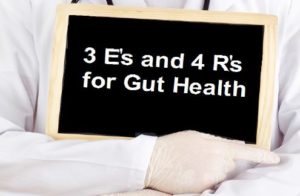 "fairly easy" because we acknowledge that any change can be a challenge.
Hopefully over the last 4 posts on gut health it's clear that your microbiome is critical to your health. A healthy and diverse microbiome usually leads to better health and wellness. It also improves your ability to manage your weight.
In our Mircobiome Research eBook we talked about addressing the 3 E's which are:
Eliminate Dysbiosis

Eliminate Leaky Gut

Eliminate Inflammation
It's these 3 conditions that you have to address. If you address them properly, then you'll experience a tremendous shift in your overall health. Read More →