This blog post will give you an overall understanding of omega 3 supplements and how they can be beneficial to your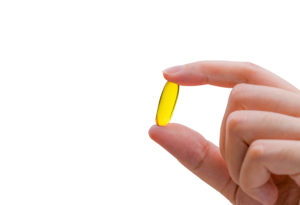 health.
Most disease is a result of inflammation.
Which means one of the keys to reducing your risk for disease is to effectively reduce your potential for cellular and vascular inflammation.
In my article "Relief From Chronic Inflammation" I recommended the drastic reduction of omega 6 oils from your diet. And to replace them with Omega 3 sources.
Why?
Because omega 6 oils like soybean, canola, sunflower, cottonseed, corn, and vegetable trigger inflammation both in your gut and throughout your body.
Omega 3 oils like Coconut Oil, Avocados, Grass-fed Butter, Extra Virgin Olive Oil, and Fish rich in Omega-3s actually help to turn off inflammation.
Due to food choices, most Americans eat a diet that has a 20:1 ration of omega-6 to omega-3 fats, which creates an environments for chronic inflammation. This chronic inflammation then increases a person's risk for all types of diseases.
This increased risk was pointed out in research conducted at Harvard University were they showed that omega-3 fatty acid deficiency ranked as the sixth highest killer of Americans. Actually claiming approximately 96,000 people per year.
If you want to reverse this deficiency, then you need to consume a diet rich in omega-3 and lean in omega-6 oils.
One of the simplest and most effective ways to do this is to use omega 3 supplements on a daily basis.
Omega 3 Supplements – 4 Keys to a Good Choice
Not all omega 3 supplements are created equal. And before I give you some recommendations on ones you might consider, it's important to understand the following 4 keys to determine if your supplement will be beneficial to you.
Key 1 – Purity. This is usually the hardest to determine so look for oils that are either EuroFins or IFOS compliant. When in doubt you can ask the manufacturer for a Certificate of Analysis or COA. This will provide you with the exact content of the EPA and DHA (active form of your omega 3) as well as levels of oxidation (Peroxide Value), heavy metal contaminants, and any potential bad bacteria, yeast, and molds.
Key 2 – Freshness. The easiest way is apply the "bite test." Put one omega 3 supplement in your mouth and slowly bite down to break the capsule so that you can actually taste the oil. The good oil should be relatively free of any fish taste and smell. And the oil should be translucent.
Key 3 – Form. There are 4 primary forms but we're only going to focus on two because most of the market uses one of these two forms to make their omega 3 oil viable for human consumption. They are:
Triglyceride Form – This is the best since omega-3s naturally occur in this form, which makes them easier for your body to process and absorb.
Ethyl Ester (EE) Form – This a a cheaper and faster manufacturing process, which creates a semi-synthetic form of omega-3. Studies has shown this form to be difficult to absorb and is less bioavailable
Key 4 – Potency. Before we talk potency it's important to note that there are two key omega 3 components you want to make sure you're getting. They are:
EPA – Eicosapentaenoic Acid

DHA – Docosahexaenoic Acid
These are long-chain polyunsaturated fatty acids and should not be confused with ALA (alpha-linolenic acid) that come from plant-based seed oils. ALA is a short-chain polyunsaturated fatty acid and needs to be converted within the body to EPA, and then to DHA, which is a very inefficient process.
So make sure you base the potency on EPA and DHA only.
To have a therapeutic benefit you need to consume a minimum of 1 gram (1000mg) of a balanced mix of EPA and DHA on a daily bases.
However, you will lose potency if you consume your omega-3s all at the same time. It is best to split them evenly throughout the day. Once in the morning and once in the evening.
And it's best that the amount of EPA and DHA are not the same. Instead the EPA should be about 2xs the amount of DHA.
In the omega 3 supplements I recommend below they will all meet this potency standard of having over 1 gram of a balanced mix of EPA and DHA.
Omega 3 Supplements – My Recommendations
Give the above 4 keys to determining the quality of your omega 3 supplements I would recommend the following:
Wiley's Finest Wild Alaskan: 750 mg EPA, 250 mg DHA per 1 capsule (plus 1250 mg of Fish Oil)
Omega-3 Supreme: 644 mg EPA, 336 mg DHA per 2 capsules (plus 1400 mg of Fish Oil)
Synergy Worldwide's Omega 3: 760 mg EPA, 380 mg DHA per 2 capsules (plus 2000 mg of Fish Oil)
Any one of these three will serve you well in helping to take steps to overcome inflammation and reduce your potential risk for all forms of diseases.
Blessing Lives Through Nitric Oxide Therapy!
Dan Hammer