Currently there is a lot of confusing information about the real cause of heart disease. If you do a Google search for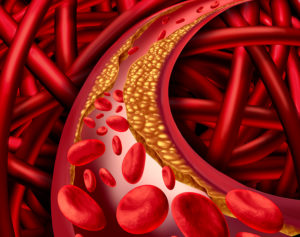 "the real cause of heart disease" you will find the following two culprits:
Dietary Saturated Fats
Cholesterol
And a lot of other potential players involved in this devastating disease like salt, stress, alcohol, high blood pressure, diabetes, a family history of heart disease, smoking, and triglycerides.
But are any of them the real cause of heart disease?
Take dietary saturated fats. This lead to a revamping of the American diet to consume less fat and more carbohydrates. With this change in diet there has been an epidemic increase in type 2 diabetes and an explosion in people being overweight and obese.
And heart disease is still the number one cause of death for both men and women worldwide.
Cholesterol also became the target. Statin drugs were introduced to address this cause of heart disease. Yet statistically 70 to 75% of Americans who have a heart attack have normal cholesterol levels.
Which bring us to the main question of this blog post.
The Real Cause of Heart Disease – As Viewed by Dr. Dwight Lundell, MD
One of my clients sent me the 25 minute and 41 second video below by Dwight Lundell, MD. The title of this video is "The Truth About Heart Disease."
I highly encourage you to watch this video.
But if you can't, or choose not to, then I've done two things for you.
First, I'll share what Dr. Lundell believes to be the real cause of heart disease.
Second, after the below video I'll give you a list of time markers to help you focus on key elements of his video.
Let's start with what Dr. Lundell identifies as the cause of heart disease.
It 's inflammation triggered by sugar.
Most cardiovascular health issues center on atherosclerosis, which is the buildup of fatty plaque in your arteries.
This buildup has been attributed to LDL cholesterol but as Dr. Lundell clearly presents (in the last 6 minutes of his video) the real cause is sugar. And how it effects your endothelial cell, which line all of your vascular system.
Most cells have glucose receptors that help the cell turn off the intake of sugar or glucose into the cell.
Endothelial cells to not have glucose receptors. This means they have no mechanism for turning off or stopping the intake of sugar into their cells.
When your blood sugar levels are high, then this sugar or glucose overloads the mitochondria of the endothelial cells.
This produces extra free radicals, which then cause cellular damage.
This triggers an inflammatory response.
Which then triggers macrophages of your immune system to consume the oxidized and glycated LDL to form plaque.
This is the real cause of heart disease.
And as people continue to consume large amounts of sugar, through their food choices, they continue this process of vascular inflammation leading to more plaque formation over time.
Which then increases their risk for heart disease.
Now here is a time line for some key areas that you might find interesting:
4:50 mark – First clue given to the real cause of heart disease

7:00 mark – Raising HDL and lowering LDL didn't make any significant improvement in heart disease or life expectancy

12:27 mark – Cholesterol is not the cause of heart disease

13:35 mark – Sugar is introduced as a major factor

14:45 mark – Vegetable oils are worse than saturated fats

15:00 mark – Real cause of heart disease is inflammation leading to injury

17:55 mark – Sugar reintroduced

19:35 mark – Dr. Lundell's fascinating discussion on how sugar damages the endothelial cells, especially through the glycation process and overload of glucose into the endothelial cells
More and more of the medical community is coming to understand that inflammation is the real cause of most diseases. And as Dr. Lundell clearly articulates, inflammation to the endothelial cells caused by sugar overload.
Blessing Lives Through Nitric Oxide Therapy!
Dan Hammer