I had a fantastic Thanksgiving and I hope you and your family also had a fantastic day.
Well, it wasn't completely fantastic as the Packers lost to the Bears but they redeemed themselves the following Thursday with the Hail Mary pass from Aaron Rodgers to Richard Rodgers, with no time left on the clock, stunning the Detroit Lions.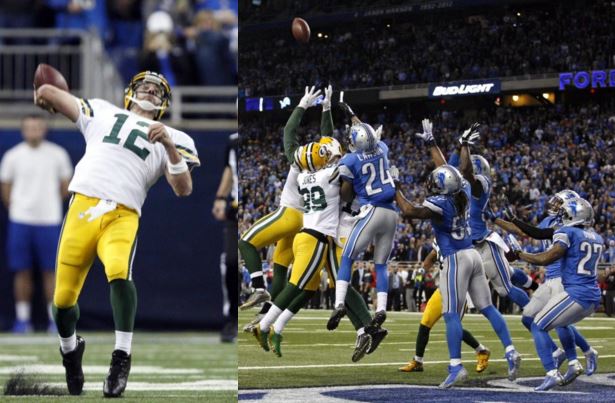 But I digress and need to focus on the main topic today:
What Foods Cause High Blood Sugar?
Last issue we talked about Advanced Glycation End Products or AGEs and how they're the leading culprit in aging you and contributing to most age related diseases like atherosclerosis, cataracts, dementia, arthritis, and skin disorders.
In its simplest terms AGEs are formed when a blood glucose molecule attaches to a protein molecule creating a glucose­protein combination that has absolutely no human benefit except to speed the aging process.
Now when you hear the term blood glucose most people think blood sugar. Which is correct. 
So the next assumption is sugar in your diet is the main contributor to blood glucose and has the greatest potential for the development of AGEs.
Which means you should avoid sugar. And while this has merit what is lost is that sugar in not the main cause of creating AGEs in your bloodstream and body.
At least not in today's food supply.
To measure how fast a food item or ingredient is converted to blood glucose the glycemic index was developed. Here's a link to a glycemic index table from Oregon State University. 
Let me highlight a couple of common food items and their glycemic index value:
Table Sugar – 59

Bagel – 59

Wonder Bread – 73

Whole Wheat Bread – 71

Coca Cola – 63

Cornflakes – 93

Instant Oatmeal – 83
I hope you're seeing the culprit for the creation of most AGEs in your body.
But just in case you haven't caught on let me try this:
Our Federal government has told us that white bread is bad for you but whole wheat is good. In fact the official food pyramid encourages 6 to 11 servings per day.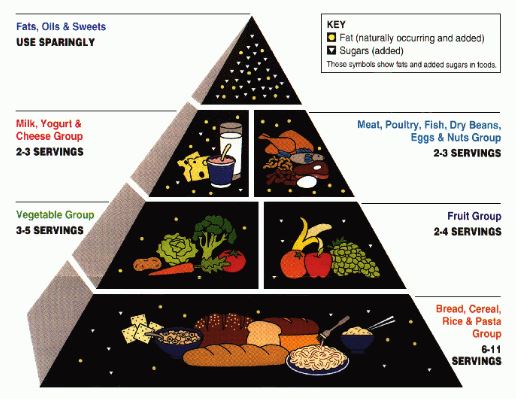 Yet when you look at the glycemic index for Wonder Bread (the ultimate white bread) it is 73 and whole wheat bread (its replacement) is 71. And did you see that table sugar is 59.
Oh, and did you notice that Coca Cola is 63.
Whole wheat bread has a higher glycemic index that table sugar and Coca Cola.
Why?
Because over the last 50 years it has been genetically engineered to have a higher concentration of amylopectin A. While this is considered to be a complex carbohydrate, the enzyme amylase in your saliva and stomach break this complex carbohydrate into glucose faster than table sugar or sucrose.
And 75 percent of the complex carbohydrate in wheat today is amylopectin A, the form of carbohydrates that is more efficiently converted to blood sugar than nearly any other carbohydrate, whether its simple or complex.
So the answer to the question "What Foods Cause High Blood Sugar?" is any foods that contain wheat.
And it's everywhere in your food supply.
From the most obvious breads to almost any processed and/or packaged foods. Wheat or a wheat derivative is layered throughout the current food chain. And it's causing havoc to the health of Americans and anyone who eats according to the American diet.
Well, I've given you a lot to digest today. But in our next newsletter I'll show you how to flip this. As you head into 2016 and make your New Year's Resolutions I want to give you a fairly simple plan. One that can have a major impact on helping each of you improve your health and slow down the aging process in 2016.