Every year February is Go Red for Women to help our female population understand that heart disease in women is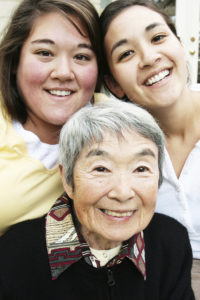 real. In fact it's the number one killer of women. And depending on whose statistics you use that's either:
1 in 3 deaths each year

or

1 in 4 deaths each year
Either way that's approximately one woman every minute who is experiencing a heart attack that can lead to their death.
This is not just a "man's disease" anymore. Heart disease now kills more women than men each year.
And while there is a tremendous emphasis place on breast cancer (and rightfully so) 5 times more women are going to die from heart disease than from breast cancer.
It's estimated that two-thirds (64%) of women who die from heart disease have no previous symptoms.
This makes heart disease in women a real health issue for them and their families.
Because no one can replace a mom or wife, and the hole they leave in the fabric of their family and community, when they are needlessly lost to heart disease.
So the question is why?
Heart Disease in Women – A Potential Solution to Lower the Risk!
Within your cardiovascular system there is one particular essential amino acid, one critical signaling molecule, and one critical cellular structure that impacts heart disease in women. Unfortunately you don't see much information about it
The following video will help you clearly understand the issues and how to properly address them:
Conclusion to Heart Disease in Women

You have the power to directly improve your cardiovascular health and significantly reduce your risk for diabetes, high blood pressure, heart disease, and stroke. It all centers on helping your endothelial cells function optimally, with an above average supply of L-arginine, so that nitric oxide is properly produced. Nitric oxide is a primary gateway to preventing heart disease in women.
Blessing Lives Through Nitric Oxide Therapy!
Dan Hammer